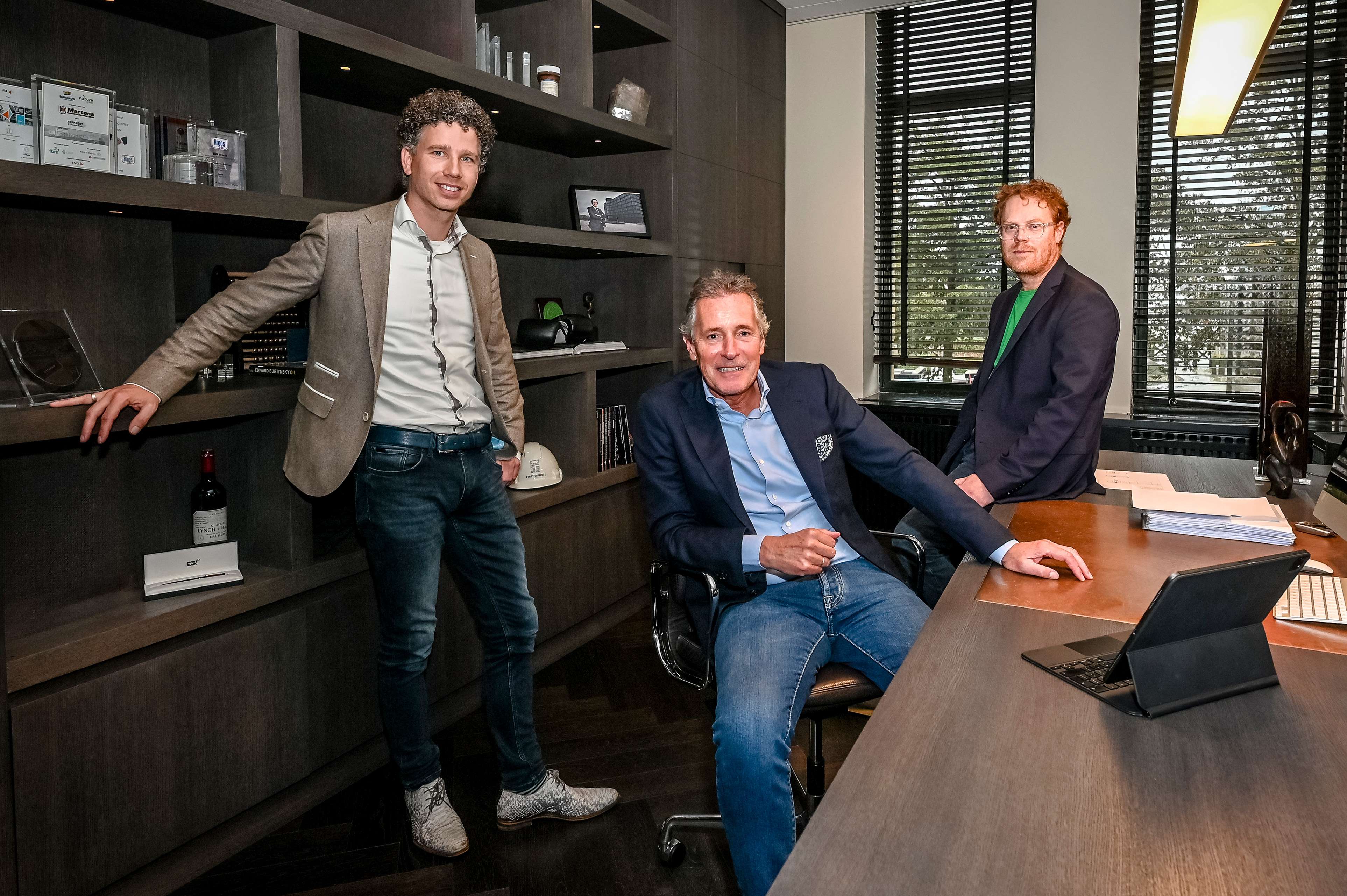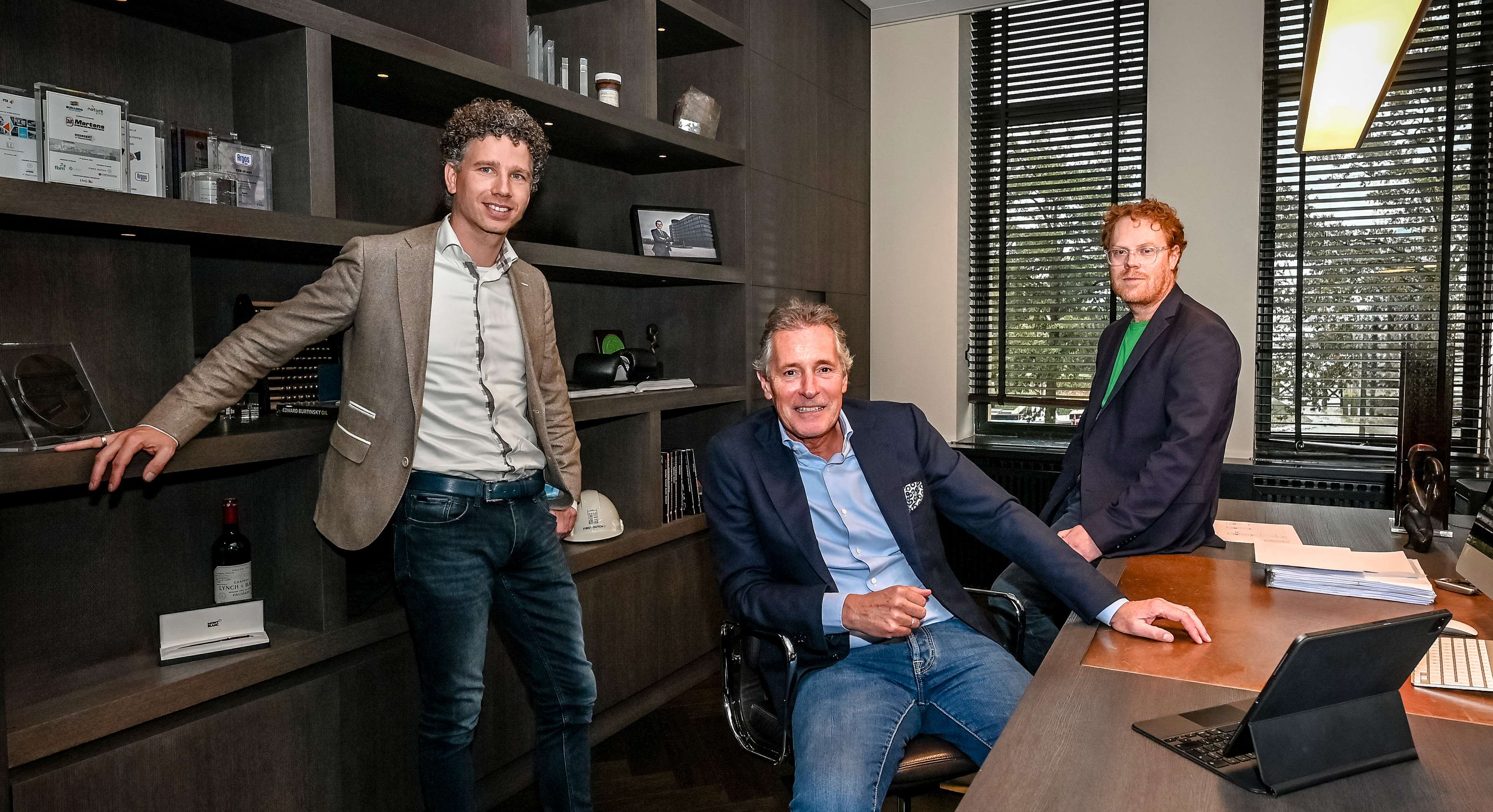 UAB-ONLINE
Investment from First Dutch in collaboration with Platform Zero
UAB-Online Secures Strategic Investment from First Dutch in Collaboration with Platform Zero to Ignite Growth and Innovation

UAB-Online, a pioneering player in the maritime technology sector is thrilled to announce a significant infusion of capital through strategic investment from First Dutch, in partnership with Platform Zero. This collaboration marks a pivotal moment for UAB-Online as it positions itself as a global leader in the digital transformation of the sea and inland shipping industry, with a strong emphasis on optimising operations and sustainability.
UAB-Online believes that the shipping industry requires a fundamental shift towards standardisation and digitalisation of processes to significantly reduce inefficiencies, enhance safety measures, and combat greenhouse gas emissions effectively. It is this shared vision for a more sustainable and technologically advanced maritime sector that makes the partnership with First Dutch and Platform Zero such a natural fit.
With this sizeable capital infusion, UAB-Online is adequately positioned to accelerate global expansion throughout Europe, the Middle East, Asia, and North America, and continue advancing the product and scaling the organisation, reaffirming its position as a pioneering force in the digital transformation of maritime operations.

First Dutch
First Dutch, who will be investing in UAB-Online through its early-stage investment arm First Dutch Ventures, is spearheaded by entrepreneur Peter Goedvolk. First Dutch is dedicated to supporting groundbreaking solutions and scaling existing sustainable alternatives, with a specific focus on advancing the energy transition within the maritime sector. Hence, First Dutch is very excited about the solution that UAB-Online offers for the maritime industry and is therefore delighted to be involved as a strategic partner in the further growth of UAB-online. First Dutch is convinced that UAB-Online's software will play a pivotal role in improving communications, streamlining processes, and reducing manual dependencies, thereby leading to safer, more efficient and more sustainable terminal operations.

Platform Zero
Platform Zero, founded by Auke Ferwerda and Mare Straetmans, is known for its commitment to addressing climate challenges through scaling of technology ventures, particularly within the shipping sector. Mr. Ferwerda expressed his enthusiasm for the partnership, stating, "We are very proud to partner with the First Dutch team to invest in UAB-Online. Shipping is a crucial part of our climate challenges. We believe UAB-Online is a global leader in bringing digital solutions to the shipping sector that optimise operations and sustainability. This sector needs to move digitally and more sustainably. That's why we are proud that Platform Zero and First Dutch Ventures will be involved as strategic partners for accelerating the growth of UAB-Online!"

UAB-Online's CEO Hans Bobeldijk expressed gratitude for the investments, stating, "We are excited to welcome First Dutch and Platform Zero as strategic partners in our journey. Their financial support, expertise, and extensive networks will play a pivotal role in our mission to drive digitalization and sustainability in the maritime industry. As we grow, we can build an ecosystem that helps our existing and future customers streamline their operations, which will contribute to achieving the maritime industry's decarbonisation goals."
Adds Mr. Bobeldijk: "What really excites us is the opportunity to work with a maritime energy leader like First Dutch, which opens a wider network of expertise to us as we innovate and improve. Likewise, we are thrilled to work alongside Platform Zero, with whom we share a dedication to addressing climate change. "

About UAB-Online
Founded in 2010, UAB-Online is a platform to optimise liquid bulk operations. It is dedicated to supporting safe, efficient, and sustainable inland and sea shipping worldwide. The UAB-Online solution is adaptable to the wishes of the specific user, which provides direct benefits in terms of efficiency and safety, and indirectly benefits the entire chain, while also guaranteeing compliance with national and international laws and regulations.


About First Dutch Ventures
First Dutch Ventures is the early-stage investment vehicle within the First Dutch family of companies. Led and supervised by entrepreneur Peter Goedvolk, First Dutch believes that sustainable progress is key to our collective future. Investing in new, cleaner solutions and the necessary infrastructure becomes paramount to successfully transitioning towards a new energy future. As part of a broader family of companies, First Dutch Ventures provides its ventures amongst others with hands-on strategic support, industry expertise and access to an extensive network, enabling its ventures to foster sustainable growth and amplify their impact. To learn more about First Dutch Ventures, please visit www.firstdutch.com

About Platform Zero
For more information about Platform Zero, please visit platformzero.co